Having a good time while you're at the dentist is easy when it feels like you are with friends and family. That's what you can expect when you become a valued new patient at our dental office in Greenwood Village.
We've taken the time to compile all of the necessary information you'll need to make your first visit with us stress-free and (dare we say) fun. Take a few minutes and make sure you're prepared to be pampered and cared for by your new extended family at Macri Dental.
First Visit Experience
Your first visit to Macri Dental is guaranteed to be stress-free. For all new patients, we generally conduct a comprehensive examination, a dental hygiene cleaning, and take a set of full-mouth, all-digital x-rays. We want to gather enough information to establish your current dental situation and diagnose what treatments could be beneficial in the future.
If there's something that concerns you about your smile, please be sure to let us know about it when you schedule your appointment. We want to be able to address your needs as comfortably and efficiently as we possibly can.
New Patient Forms
Ready to save time on your appointment day? Fill out your new patient paperwork prior to your first visit.
Notice of Privacy Practices for Protected Health Information
Amenities & Comforts
Sure, laughter and smiles go together like peanut butter and jelly, but how about when you're in the dental chair? We can assure you that your time with us is fun, friendly, and more memorable than any other dental experience you've had in the past. You and your smile are always the center of attention in a soothing environment featuring amenities such as:
Comforting blankets and neck pillows
TV's at every dental chair so you can be entertained
Netflix available for your viewing pleasure
Complimentary dental hygiene bags with toothpaste, a brush, etc.
Soothing lip balm in a variety of flavors
A refreshing Keurig and water cooler
Macri Dental is also wheelchair accessible, to better serve our family of patients so that everyone who comes to our Greenwood Village dental office feels at home. We're located on the second floor on the south side of our office building. We suggest parking on the south side, as the elevator is waiting for you when you enter the building. Parking on the north side means you've still got to get to the elevator.
Payment Options and Insurances
When you call to schedule an appointment for you or your family, please be sure to have all of your dental insurance information ready. As a courtesy to you, we can help verify your benefits and coverage to determine how much your treatment will cost as a rough estimate. We are in-network with multiple insurances. Please ask about your provider when you call.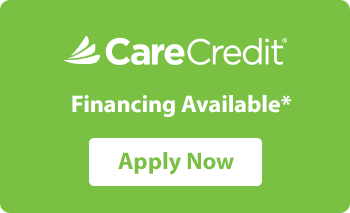 In-House Dental Plan
We also offer a convenient in-house dental plan for patients without dental insurance called the Vantage Plan. For $379 annually, you receive:
Two checkups
Two cleanings
All necessary x-rays
Fluoride therapy
20 percent off any treatment
If there's anything we can do to make getting the care you need for your smile more affordable, please talk to us. We're always here to listen and to help.